WP Business Directory Manager
: Mi Casa Tu Casa Ibiza Villa Rentals
: Accommodation Food & Restaurants Holidays & retreats Property Management Property Rentals Property Services VIP Services Villas
: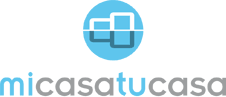 Mi Casa Tu Casa Ibiza offers you a hand-picked collection of some of the most beautiful luxury rental villas available in Ibiza. Private, stylish and, as we manage them all exclusively, perfectly maintained and prepared for your holiday.
boutique hotels
,
concierge
,
luxury villas
,
property rentals
,
self catering
,
villas
,
villas ibiza
,
VIP
Send Message to listing owner
Mi Casa Tu Casa Ibiza Villa Rentals
You can follow any responses to this listing through the RSS 2.0 feed. You can leave a response, or trackback from your own site.
Ibiza Internet Advertising by
SEO
Ibiza